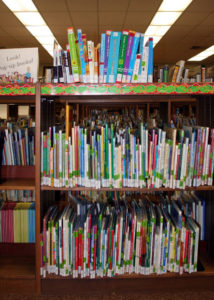 It's bedtime and you're searching for a few good books to read before tucking your little ones in for the night. Can you endure Hop on Pop one more time?
How can you be sure you're selecting the best books to read each night? And does it really matter what you read as long as you're taking the time to do it?
The truth is; it does matter. It's a bit like comparing a good home-cooked meal to a fast-food hamburger. The first is quality and the second is… well, it's junk. The same applies to children's literature. There is the best, the okay and the downright trashy.
Here are four ways to help you choose the best books for your family read-aloud times.
• Look for Top-notch Authors
You already know some of the best names in kids' books: Eric Carle, Jan Brett, Kevin Henkes, Tomie de Paola. When you go to the bookstore or the local library, look for authors who have a bunch of books on the shelves. They're the ones who are successful because they're good at what they do. You'll find a list of 75 top children's authors at www.readingrockets.org.
• Consider Award-winning Books
In the U.S. we have two main book awards awarded annually, the Caldecott Award for the best illustrations and the Newbery, which is awarded to the best story. There are other awards such as the Parents' Choice Award and also some smaller genre awards such as the Laura Ingalls Wilder Award. If the book has an award sticker on the cover, a group of children's literature professionals has found something to love. Find complete listings of award-winning books at www.ala.org.
• Cater to Your Child's Current Interests
Here is the one time you may bend your standards to meet your child's current interests. Maybe they talk about superheroes or dragons day in and day out. Time to find some books to support that "built-in motivation." And even then, look for well-written books with strong characters and a satisfying storyline.
• Don't Forget the Classics
What were your favorite books as a child? Did you love the Boxcar Children or The Mouse and the Motorcycle? Can you remember how a good story kept you on the edge of your chair? Go to www.goodreads.com and search for children's classics. You'll find a nice long list of the favorites that have stood the test of time.
If regular read-alouds are the norm in your home—good for you. You're doing the best possible thing to encourage your child to become a strong reader and learner.